CHARLES TRAMMELL MEMORIAL KICKS OFF 2014 SEASON
March 10, 2013 - The 2014 racing season at Tazewell Speedway will get underway on Saturday, March 22 with the Charles Trammell Memorial. This year's event features the Tazewell Late Models racing for $1,500 to win. All other divisions will also be racing. Pit gates open at 4:00 and grandstand gates open at 5:00. Hot laps will start around 7:30.
---
TAZEWELL SPEEDWAY VOTED BEST BY READERS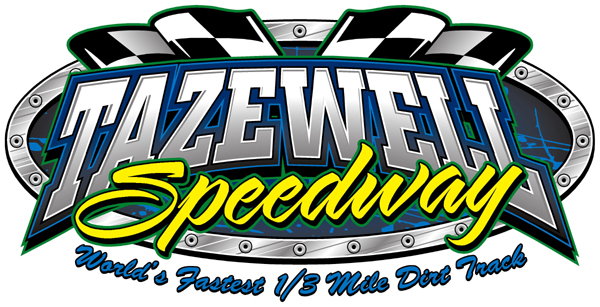 February 27, 2014 - Tazewell Speedway was voted best in several categories by Claiborne Progress readers in a recent survey. Tazewell Speedway was voted Best Entertainment, Best Area Attraction, Best Place to spend Saturday night, and Best Place to meet friends. We want to thank all of the readers who voted us the best in each of these categories.

---
2014 SCHEDULE RELEASED
December 19, 2013 - The schedule for the 2014 season at Tazewell Speedway has been released. The schedule is loaded with special events and double features throughout the season.
The season gets under way on March 22 with the 5th annual Charles Trammell Memorial. This year's edition is a $1,500 to win race for the limited late models. The World of Outlaws Late Model Series visits Tazewell on April 12. The Lucas Oil Late Model Dirt Series returns for the Toyota of Knoxville 50 on Friday, May 30. The Chevrolet Performance Super Late Model Series will make its first visit on June 14 for a $3,000 to win race. The new Southern Nationals Bonus Series will be at Tazewell on July 5 for a $5,000 to win race. The Schaeffer Oil Southern Nationals will cap off their tour on Saturday, August 2 with a $5,300 to win event. The Chevrolet Performance Super Late Model Series returns for the Buddy Rogers Memorial on Sunday, August 31. The annual Fall Brawl and Chris Collinsworth Memorial will take place on October 4. These are just some of the highlights. Click the schedule page link to see the entire 2014 schedule.
---
2014 RULES HAVE BEEN POSTED
December 9, 2013 - The rules for the 2014 season have been posted in preparation for the new season. Several classes saw no significant changes or no changes at all. Other classes saw some adjustments in an attempt to better balance the competition. To view the rules, click the rules tab above and go to the individual classes to see the 2014 rules. And check back for our 2014 schedule that will be announced soon.
---